Spring Flowers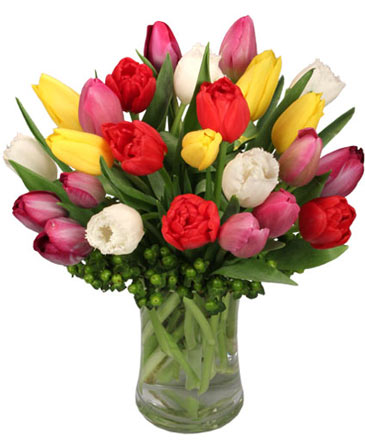 This vibrant bouquet is sure to dazzle! The marvelous tulips create an intoxicating rainbow, mesmerizing everyone who sees them. Impeccable and grand, Tip Top Tulips is a radiant mix, bursting with color and perfect for any occasion! Send this ravishing bouquet today!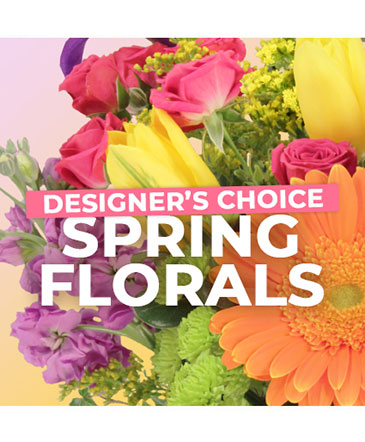 Spring Florals
Designer's Choice
Celebrate spring with a flower arrangement created by our amazing designers! A bright and colorful bouquet of freshness is just what your home needs this season. With a soft aroma of the beautiful outdoors, these flowers are sure to impress! Designer's Choice florals are perfect for these blooming times.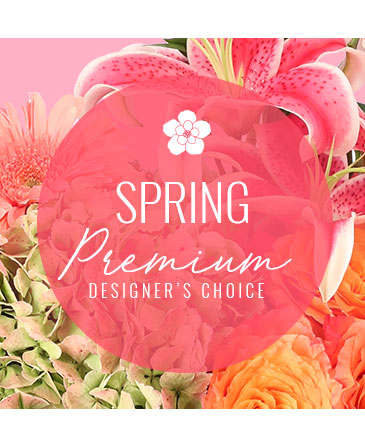 Lovely Spring Florals
Premium Designer's Choice
Springtime is full of beautiful blooms and happy hearts, so send a dazzling arrangement today! Allow our designers to create a bouquet that's full of magnificent florals that sparkle with spring beauty. Our Premium Designer's Choice Spring arrangement will have everyone celebrating the season!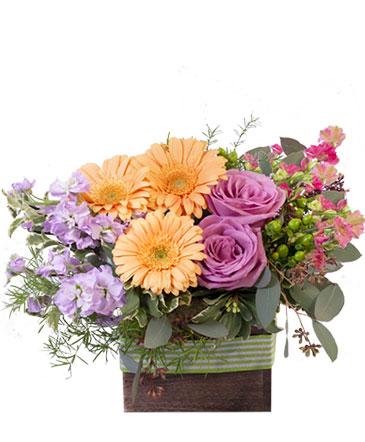 Blooming Wild
Floral Design
This delightful bouquet is sure to captivate! Filled with gorgeous peach gerberas, lavender roses, pink larkspur, lavender stock, and more, Blooming Wild is a delicate and elegant mix. Send this stunning pastel arrangement to someone you love today!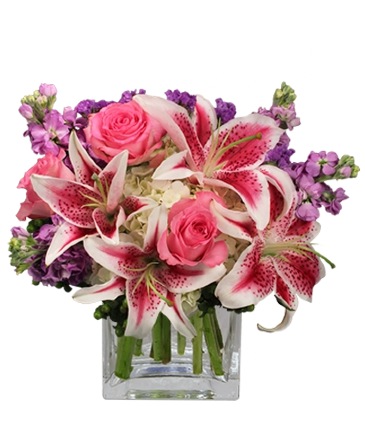 More Than Words...
Flower Arrangement
Show that your love is beyond words with this stunning bouquet! The More Than Words arrangement is the perfect way to say, "You deserve the world." With an exquisite mixture of pink and white lilies, lavender stock, pink roses, white hydrangeas, and purple statics, this dreamy bouquet will have them falling in love with you all over again.
You deserve a springtime reward. The Wild Violette will design a glorious bouquet of spring flowers for your home. Bring in the spring sunshine with a vase of daffodils. Capture the fresh breeze of a spring day with a basket of flowers. Celebrate the simple pleasures of spring with blue iris, pink gerbera daisies or rosy tulips. Feel the day's delight with spring flower arrangements. Everywhere you turn in Osceola, WI the revival of spring is felt. The Wild Violette has a charming collection of spring flowers waiting to brighten your day.